BEST LINUX RESELLER PLANS
Learn how to launch your own successful business in India's hosting reseller market. Our web hosting services are the best and won't cost you more than you can afford.
Linux Reseller Hosting Features

Bronze Linux Reseller

Order Now

Recommended

Silver Linux Reseller

Order Now

Gold Linux Reseller

Order Now

cPanel Accounts

cPanel Accounts

10
20
40

WHM Reseller Panel

WHM Reseller Panel

Yes
Yes
Yes

NVMe Storage

NVMe Storage

20GB
50GB
100GB

Bandwidth Per Month

Bandwidth Per Month

400GB
800GB
800GB

Unlimited Email

Unlimited Email

Unlimited
Unlimited
Unlimited

MariaDB

MariaDB

Unlimited
Unlimited
Unlimited

Free SSL Certificate

Free SSL Certificate

Softaculous Installer

Softaculous Installer

CloudLinux OS

CloudLinux OS

LiteSpeed Web Server

LiteSpeed Web Server

Imunify360

Imunify360

Free Full Backup & Restore

Free Full Backup & Restore
LINUX RESELLER HOSTING TECHNICAL SPECIFICATIONS
All of these Features are included in all Linux Reseller Hosting Plans.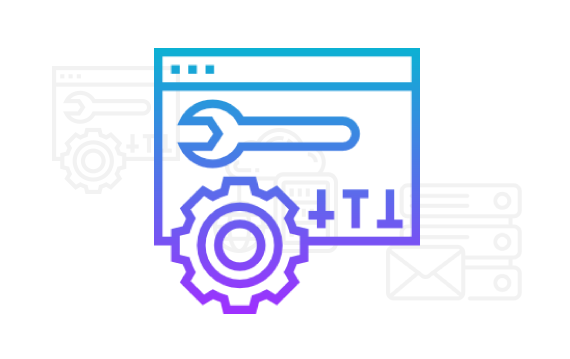 WHM-WebHost Manager Reseller Control Panel
With the WHM Reseller Panel, you can set up and manage both cPanel accounts and hosting packages.
The most recent version of the WebHost Manager (WHM) Control Panel.
Create or delete accounts, make changes to passwords and domain name servers, etc.
You can change the amount of disc space, bandwidth, email, databases, etc. for each Linux hosting package.
Monitor your CPU and memory usage from the WHM Reseller Control Panel.
A list of all the reseller's domains and sub-domains.
This feature enables a reseller to produce and copy a key that may be used for remote access to WHM functions. This feature is known as the "Remote Access Key."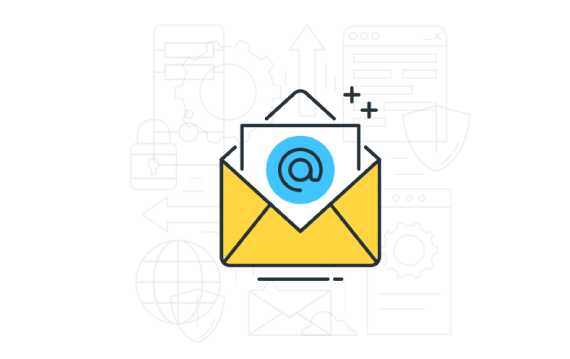 Email Features
It's been demonstrated time and time again that cPanel and WHM are an excellent choice for a mail server. Look for the options that will make your workday easier.
Automatic email responses can be set up with the use of a feature called autoresponders.
You can keep your mailbox spam-free with the help of BoxTrapper's challenge-response verification system.
With cPanel's built-in Email Deliverability features, you can look at the DNS information for each domain to see if your emails can be sent.
You can see how much space each of your mailboxes is using and delete unnecessary or oversized emails with the help of Email Disk Usage.
The cPanel interface for setting up and managing email accounts is incredibly user-friendly.
You may generate, store, and manage GnuPG keys with encryption.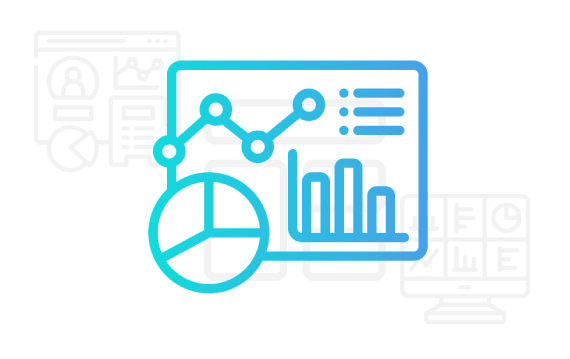 The cPanel Control Panel
It's a web-based VPS or dedicated server control panel. cPanel lets you manage your website, databases, and email from any browser. cPanel provides a graphical interface for Unix/Linux server control.
Reporting tools for Web Analytics, including AWStats, Webalizer, and Raw Log Manager, amongst others.
Create a Personalized 404 Not Found Page and Secure Web Directories with a Password.
With the Softaculous Installer, you can quickly set up shopping carts, WordPress, blogs, formmail, forums, and more.
Protect your website with IP Deny Manager, Hotlink Protection, and File Manager.
phpMyAdmin manipulates MariaDB databases. phpMyAdmin can add or delete MariaDB records. Visit phpMyAdmin's website for instructions.
cPanel's MultiPHP Manager interface simplifies PHP configuration management. This interface lets you manage any virtual host's PHP version or pool.
ALL LINUX RESELLER HOSTING PLANS CONTAINS
The extensive number of database management options that cPanel provides is the primary benefit that it provides. MariaDB and MySQL are the two most popular database choices, though. Both of these choices present an excellent opportunity to create a seamless integration between your website and control panel. Their primary responsibility is to retrieve as much data from the database as is humanly possible. These are features that are accessible for use with any of the Linux reseller hosting plans, and they are relevant to all of them as well.
2
Unlimited Email Accounts
5
One-click Script Installer
6
Buy Extra Add-on cPanel Accounts
9
Free Full Backup and Restore
45-Day, Worry-Free, No-Hassle, No-Questions-Asked Money-Back Guarantee. Receive a discount on options for 1, 2, or 3 years.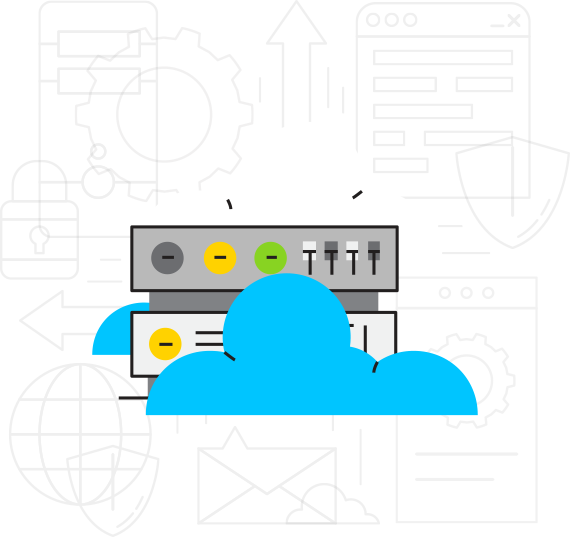 FREQUENTLY ASKED QUESTIONS
When someone refers to "reseller hosting," they are referring to the practise of obtaining server resources and then turning those services into a profit by reselling them to many end users. This is what is meant when people talk about "Reseller Hosting." Reading the questions that are asked the most frequently about Linux Reseller Hosting is a great way to educate yourself on the topic.
Through our reseller hosting service, we rent out space on our servers to other businesses and people, such as yourself. When you register for our reseller hosting, you will automatically become one of our resellers. You are now able to resell or rent out hosting services to other businesses or individual customers.
Your customers will come to you first when they need to purchase hosting services since you are the primary point of contact for them. You can generate revenue by reselling web hosting services under your own brand name. You are free to develop your own hosting packages, and the prices can be set anyway you choose.

WHM Reseller Control Panel
The Web Host Manager, sometimes known as WHM, is a Reseller Control Panel that you may use with your Linux Reseller Plans. When your reseller account is activated, which will happen automatically once you make payment, you will have access to the WHM software automatically. The Web Host Manager (WHM) is a programme that is used by resellers to manage their clients, whereas the cPanel Control Panel is used by end users to manage the files and settings for their websites.

cPanel Hosting Control Panel
End users, who are also known as your clients, will utilise the cPanel Control Panel to manage the files and settings associated with their websites. When it comes to the management of servers and websites, cPanel is the most effective hosting management software available anywhere in the globe. The automated and adaptable platform provided by cPanel enables users to focus on growing their businesses while taking advantage of the extensive feature set provided by the company and the priority it has on satisfying its customers.
cPanel and WebHost Manager (WHM) are the two separate control panels that are included with each and every Reseller Hosting package that you purchase. WebHost Manager (WHM) grants you administrative control over your hosting package, whereas cPanel grants your customers the ability to administer their own hosting packages.
The Noida Data Centre in India is where our Linux servers are kept. The ping time for these servers is 30ms or less.
Live chat and an online ticketing system are the primary communication channels for our round-the-clock, seven-days-a-week customer care. You'll love how promptly we address your questions.
Whether you pay once a yearly, bi-annually, or triennially, you will always get a big discount.
You will have the ability to build and manage separate hosting packages for each of your customers by utilising the WHM Control Panel that is included with the Reseller Web Hosting plan.
Private label reseller hosting is available through Web Server India. At Web Server India, we have a firm belief that the prosperity of our resellers is directly proportional to our own.
In addition to this, we give you the ability to tailor your hosting packages to your specific needs. Customising your hosting plan is very simple, and our team is always dedicated to helping you. We are committed to provide you with as many private labels as is practically possible in order to maintain our credibility with your customers.
You have entire flexibility in allocating resources for your reseller hosting plans with our Reseller Hosting plans, which are provided to you by us. When you construct your own bespoke plans, you have the ability to select the quantity of disc space, bandwidth, domains, and other features.
There are several reasons why you could decide to go with Web Server India as your Reseller Hosting Provider in India, such as the following:

1. The best return on investment you can get with us. Not only can we ensure that you will get everything you came here for, but we can also give you even more.

2. There are two factors that contribute to the consistency of the performance of our servers:

(a) We ensure that all of our hardware is in working order by performing regular maintenance and upgrades.
(b) We never oversell These two fundamental guidelines provide dependability, adaptability, and speed that cannot be matched by any competitor, regardless of the circumstances.

3. Web hosting services that are developed in such a way as to be compatible with many content management systems, including WordPress, Joomla, Drupal, and others: Our servers are equipped with everything necessary to fulfil the prerequisites that have already been specified for them. But if you have any other requirements that aren't on this list, please let our technical team know, and we'll do all in our power to satisfy those requirements.

4. We are able to guarantee that your website will be accessible 99.9 percent of the time because to the high-quality servers and management team that we employ. Our monitoring system, which operates nonstop, maintains a running tally of the amount of time that the website has been accessible to users.

5. A money-back guarantee that, for the first fourty-five days, cannot be challenged in any way. By taking advantage of our 45-day money-back guarantee, our clients have the opportunity to evaluate the quality of our products and services, the dependability of our hosting, and the intelligence and expertise of our technical support team.

6. You are able to receive genuine technical support 24 hours a day, 7 days a week Our customer service is available around the clock, seven days a week, both over the phone and via an online ticketing system.
Yes, you are able to seamlessly upgrade to the next reseller plan if you deem it necessary to make use of additional resources. The upgrading goes without a hitch. During the update process, neither your data nor your websites will be lost, and there will be no interruptions in service.

We are aware that an expansion of your current configuration will be necessary to accommodate your growing business. Because of this, we make upgrading to the reseller hosting plan of your choosing as simple as clicking a single button. When you switch from one plan to another, our devoted account managers will be available to assist you at every stage and make sure there is no downtime throughout the transition.
All of our Reseller Hosting plans include our money-back guarantee, which is good for a period of 45 days. If you decide that you do not want to go through with our plans, we will refund your entire payment. No questions asked.
It is possible for you to put up hosting packages for your customers, and you can charge whatever you want for them. We've kept our pricing low so that your profit margin will increase, which goes hand in hand with the fact that we designed Reseller Hosting so that you can make a lot of money.
With the assistance of the cPanel control panel, your clients will be able to manage the hosting package that they have purchased from you. You also have the option of managing the cPanel accounts belonging to your customers.
Any customer who purchases a Reseller Hosting package from us is eligible for our complete assistance. We provide round-the-clock support for Reseller Hosting.
If you are a Web Designer or Developer, you can manage all of your clients' websites from a single Reseller Hosting package rather than having to handle a large number of Shared Hosting packages. This is possible since Reseller Hosting packages come with more features. Because of this, the amount of money you spend each month to host your website will significantly decrease. You may also sell hosting to either your current customers as an additional service that adds value or to new customers as a separate business. You can sell hosting to either your existing customers or to new customers.
Limited Time Offer
- 25% OFF
Linux Reseller Hosting in Assam India, 2023
Assam
Linux Reseller Hosting Features List Updated on 6th February, 2023.