LINUX HOSTING TECHNICAL SPECIFICATIONS
All of these Features are included in all cPanel Linux Hosting Plans. The best Linux hosting providers offer a wide range of features and services. They include cPanel, which allows users to create subdomains, manage email accounts, set up FTP servers, and install applications. Other features includes plenty of disk space, and 24/7 customer support. The best Linux hosting providers offer great performance, security and reliability. They provide a wide range of features and tools, making your website easy to manage. These Linux Hosting Plans include cPanel, which allows users to manage multiple domains and create customised email accounts; LiteSpeed Web Server, which offers high performance and security; and CloudLinux, which enables users to install applications on servers without needing root access.
Softaculous (450+ Scripts)
Perl
Python
PHP 5.6, 7.1, 7.2, 7.3, 7.4, 8.x
Databases
MariaDB
phpMyAdmin
MySQL Admin Tools
Remote DB Connection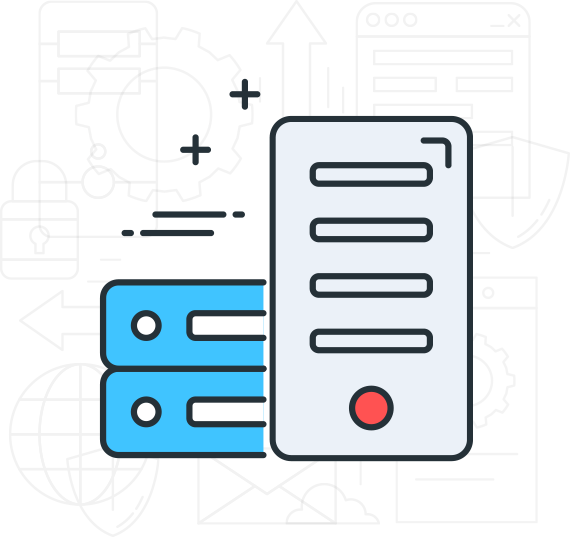 LiteSpeed with HTTP/3
Softaculous Premium
GD Library / Curl / Cronjobs
ionCube Loader
Security
Password protected folders
Hotlink Protection
Leech Protection
Imunify360 Proactive Defense, Malware Detection and Removal
Limited Time Offer
- 25% OFF
Linux Hosting India, 2022
Linux is an operating system. It is not the same as the ones we use on our phones and computers, such as Windows or iOS. Linux is widely used on servers. A server is a computer that assists other computers in performing tasks. A server is required when we want to publish a website on the internet. And Linux is an excellent choice for servers because it includes cPanel, LiteSpeed, and CloudLinux.
cPanel Linux Hosting provides a plethora of easy-to-use tools to assist you in managing your website. The cPanel File Manager simplifies file management, while the database manager allows you to manage databases. DNS and domains can also be managed through the DNS Manager in cPanel. The email manager makes email management easier.
cPanel Linux Hosting provides a number of tools to help you manage and monitor your website. The Awstats interface displays traffic statistics from the cPanel Advanced Web Statistics (AWStats) section, which collects data on how users access your website.
Our cPanel Linux Hosting comes with a number of features that make hosting your website simple and straightforward. Advanced features like error pages and cron jobs give you more control over your website, while the Preferences section lets you customise your cPanel interface. Using the Softaculous App Installer, you can install hundreds of tools and apps directly from cPanel.
Linux Hosting Features List Updated On 2nd October, 2022.
Linux Hosting in your State in India: