The first step online starts with a domain name.
POWERFUL HOSTING SERVICES
Web Server India gives you even more alternatives, such as easy upgrades to different packages, hosting on high-performance servers, timely updates of software on all our servers, and many email ids with every hosting package.
WHY SHOULD YOU CHOOSE WEB SERVER INDIA?
Web Server India provides world-class web hosting at a low cost with full features. Our after-sales support service is available 24 hours a day, 7 days a week to assist you. We also provide full backup and recovery services at no additional cost.
Customers of Web Server India have access to support 24 hours a day, seven days a week. For any questions about your website, domain name, DNS, Google Workspace Settings, Email Configurations, and so on, you'll get the best help possible.
Web Server India provides low-cost website hosting without sacrificing functionality. Hosting your website on our servers will improve site performance, provide the best hosting management software, provide a high SERP, enhanced security, better secure email deliverability, public and private keys for DNS Zones, a free SSL Certificate for your website, and ensure maximum uptime.
We provide free comprehensive backup and restore services for your website data, databases, and emails whenever you need it.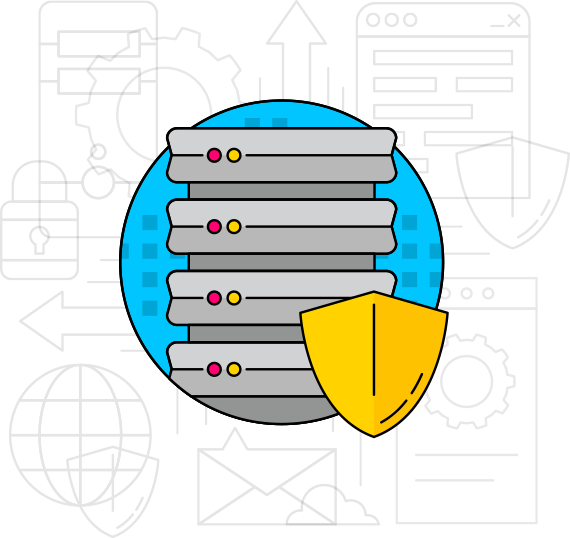 DATA CENTER LOCATIONS WORLDWIDE
In 2021, there will be 2,670 data centres in the United States, with 452 data centres in the United Kingdom. Germany came in third place in terms of data centre count, with 443, followed by China with 416.

WEBSITE HOSTING FOR ALL AND EVERY BUDGET
Web Server India offers the most affordable web hosting in India. With the quickest network of data centre in the globe, we offer a good collection of advanced hosting-related options. With the installation of PHP7 and SSD technologies, all of your website pages will load quickly.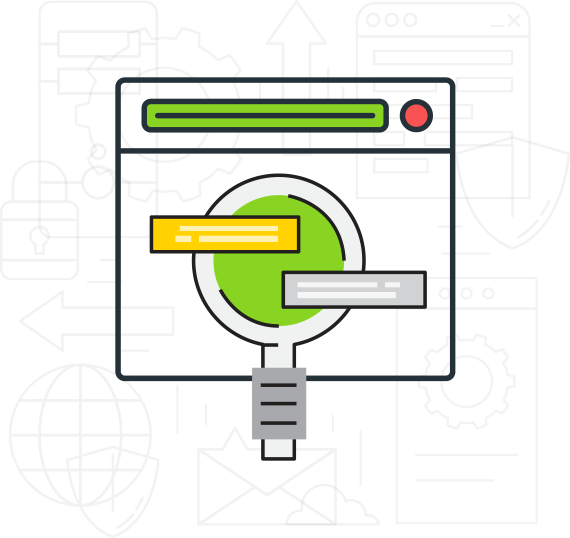 BOOK YOUR ONLINE SPACE WITH A DOMAIN NAME
Find a great domain
The cost of a domain name starts at ₹95 per year. FREE Email IDs, FULL DNS Control, DNSSEC, Theft Protection, FREE Domain Forwarding, FREE Email Forwarding, and the Guaranteed Lowest Domain Renewal Price are all included with every domain renewal.
Free Email Accounts
DNS Management
Free Domain Forwarding
Free Domain Control Panel
Optional GSTID for Invoice
DNSSEC
Free Mail Forwarding
Free Domain Theft Protection
Google Authenticator Login
Bulk NS Modifications
WHAT OUR CLIENTS SAY ABOUT US
Endorsement obtained from our consumers for the various services we have provided. Please read about their own experiences with the services.
Do you offer a free website transfer?
All web website hosting packages include a free website transfer from your current website hosting provider. Our expert technical support staff will transfer your website files and databases without any downtime for your website. On our Windows Hosting Plans only, we use SmarterMail Email Services. We can also transfer your existing emails if your current hosting company is using the following email servers: Zimbra, Office365, Outlook.com, Microsoft Exchange, MailEnable, MailEnable, Ipswitch IMail, Open-Xchange, Mdaemon, IceWarp, CommuniGate, SmarterMail, Yahoo! Mail, Gmail, and other cPanel Hosted Accounts too.
What is shared web hosting, and how does it work?
Your website will be hosted on a high-performance server that is safely shared with other customers' websites in Shared Hosting. This does not imply that other customers will have access to your website files, email, or databases. Web hosting management software is installed and configured in shared hosting services on web hosting servers in such a way that no other customers can see or access your website and other hosting resources such as email, databases, and so on.
Your website and other hosting resources will be accessible exclusively through the web hosting client control panel, and you will be unable to access the websites and other resources of other customers. We provide web hosting options that are affordable to the majority of our clients. Our shared hosting options are ideal for small and medium-sized websites, blogs, and discussion forums.
What is the uptime guarantee?
We guarantee a minimum of 99.9% uptime each month.
Will my website receive a free SSL certificate?
Yes, we've already provided you with a free SSL Certificate, which you may access from your web hosting control panel. Let's Encrypt is a free, open-source, automated certificate authority (CA) that serves the public good. The ISRG provides this free service (Internet Security Research Group). Anyone with a domain name and site hosting with us can get a Let's Encrypt SSL Certificate and install it. Installing and using an SSL Certificate for your website is highly recommended. Your website will be accessible via https:// Secured HyperText Transfer Protocol after successful installation. Google also recommends securing your website via HTTPS.
Do your Linux Hosting Plans include shell access?
Yes, all of our Linux Hosting Plans include jailed shell access.
Which web hosting control panel do you provide?
Plesk Control Panel is included with all Windows Hosting Plans, and cPanel Control Panel is included with Linux Hosting Plans. Both control panels are the best and most widely utilised by major hosting companies and their customers throughout the world. Customers are the focus of these control panels' design. Both of these user-friendly control panels allow you to efficiently handle the Hosting elements of your website.
Is a domain name included with Web Hosting?
We do not include a free domain name with any of our hosting packages. It's a safe bet that most web hosting businesses who provide you a free domain name with their hosting plan will charge you a high fee due to your long-term hosting commitment and some high-priced hosting plans. They are always making money by providing you with a free name when you purchase one of their pricey hosting services. If you compare our web hosting plans and domain names (which we sell separately) together, we promise that our price will be lower.
We value your money, which is why we don't include free domain names with our web hosting plans. However, when you add domain and web hosting together, our price will always be lower than other web hosting businesses.
Is it possible to use my existing domain name to host my website?
Yes, you can keep your current domain name and there are no prerequisites for transferring it to us. If you've set up G Suite or other services through your domain name, you only need to update your name servers or A Records.
What is the difference between Windows Hosting and Linux Hosting?
Between Linux and Windows hosting, there isn't much of a difference. It all depends on the technology your website designers utilised to create it, such as ASP.NET, C#, Microsoft SQL Database, PHP, MySQL, and so on. The primary limitation is that with the current setups, you cannot run asp.net or MS SQL on Linux Server. However, on a Windows Platform enabled Windows Hosting Plan, most technologies are supported, including ASP.NET, C#, Visual Basic, ASP, MySQL, MariaDB, PHP, and MS SQL databases. If you're not sure which plan or platform to go with, we recommend Windows Hosting Plans.
How long does it take for support to respond and provide a solution?
We normally respond to any difficulties reported by our customers within one to two hours, and we usually resolve all issues within two hours. Not all difficulties take as long to fix; many issues, such as restoring a website from a backup server, can be resolved in as little as 5 minutes. We are addressing approximately 40% of issues over the phone help.
How can I upload the pages of my website to your server?
If you created your website with an HTML editor such as Microsoft Visual Studio Code, Notepad++, Dreamweaver, or Microsoft Visual Studio, you can use FileZilla FTP Software to transfer your website files via FTP (File Transfer Protocol). We also have an FTP File Manager built in, which you can use using our cPanel Hosting Control Panel for Linux and Plesk Hosting Control Panel for Windows.
How I can manage my MS SQL Databases?
SQL database administration can be accomplished in a variety of ways, but the most efficient method is to use database administration software. Please go to Microsoft SQL Server Management Studio Express and download it to manage your MS SQL 2016 database. For connecting remotely to MS SQL Database after installing Microsoft SQL Server Management Studio, utilise port 1093 or the direct IP address of the remote database server that we have provided.
Reseller Hosting
What Exactly Do You Mean When You Say "Domain Name"?
A domain name is your identity online. It is very unique to you or for anybody else in the world. No other website can have the same domain name. If you are running a local business, have a blog, or simply looking to have a web presence, then you will need a domain name. Search for the availability of your domain name today at Domain TM.
What Is The Use Of A Domain Name?
Domain names give you a clean, simple and convenient way to access your site. A website with a simple profile is easy to memorise and would look great on a visiting card or letter head. Your website and corporate identity will include your Email ID and domain name on it, making you and your organisation look professional. At Domain TM, you can get the best deal on a .com domain. Other popular domain extensions are also available, including .IN, .CO.IN, .CO, .BIZ and more. Please read further to find out how to buy a domain name for yourself or your company.
What is the function of a domain name?
The best way to describe a domain name is your website address on the Internet. This address is actually a string of numbers known as the Internet Protocol (IP) Address, which is used to locate and recognise your machine on a network.It is not practical to memorise a string of numbers for a website, but domain names were made to allow these numerals to be transformed into memorable words and fragments of words. So, whenever a user enters the address www.domaintm.in, the Domain Name System (DNS) automatically transforms the domain name into an IP Address. The Internet uses this IP Address to connect to the Domain TM's site.
What domain name should I choose?
The domain name has to be a catchy and easily memorable term or keyword that is obviously aligned with your domain/blog/topic. If it is your business site, make sure to use the name of your organisation in the domain name. If you have a blog, get a name that reflects the material you are creating (e.g. computer, education, travel etc.).It is also recommended that the domain name be kept short and under 5 to 20 characters. Do not use shorter phrases or complex wording in your domain name.
What are the benefits of keeping my domain name registered?
If your domain name or brand name is free for registration, then you will have to buy the domain name. It is highly recommended because if someone else registers your domain name, then you have to choose from the alternate available options, which may not be as direct and easily related to your brand name or business services area name. If you leave your domain name free for registration, then it can be registered by anyone else in the world, and they might have the same or related services or products as you, so you will face huge competition when you register and launch your website using one of the alternate available domain names.
Always keep your billing and administrative contact details up to date, including your email address. Any future notifications will be emailed to your registered email address only. If you fail to receive those emails, then there is a higher risk that you may lose your domain name. This means you will lose your online identity, the website promotion, and your customers who are communicating with your company will not be able to contact you because of the unavailability of your website domain name.
What do I need to register a domain name or how do I obtain a domain name?
To purchase a domain name, you will need to have the following information with you:
Domain name Registrant (Owner), Administrative, Billing and Technical contact details:

Full Name
Company Name (Optional)
Full Postal Address
Email address
Username (Your existing email id)
Password (Any other password than your email id's password)

Your DNS information such as name servers (Optional)
What is the procedure for registering a domain name or purchasing a domain name?
There are five (5) steps to follow to register a Domain Name:
Check the domain name availability.
After deciding on your domain name, select the "Number of Years" and enter your contact information in the form.
Agree to the Service Agreement.
Make the payment online and your domain name will be registered immediately and confirmation will be shown on the page.
Search and buy your domain at
Domain TM.
Is it possible to register many domain names at the same time?
Yes, you may register an unlimited number of domains.
Can I still register a domain name if I don't have a website?
Yes. You can register (book) your domain name now and later on you may develop your website.
How long will it take for my Domain Name to be registered after I submit my request?
Your domain name will be registered immediately for you after making payment online.
What are the signs that I've successfully registered a domain name?
After making your domain name payment, the domain name will be registered for you. Your domain name will start showing up as "Active" in your Domain Control Panel. Also, a separate confirmation email will be sent to your email ID for the same.
What options do I have for upading records for my domain names?
Login to your Customer Control Panel (the Control Panel detals were sent to your email ID after completion of your domain name registration). Login to your domain control panel and you can manage your DNS, contact information, download your invoices, etc. There are many other features related to your domain name which you may explore from your domain control panel.
Is it possible to change the DNS server information?
Yes. After registering your domain name, you can manage DNS Server Information.
Is web hosting included with the purchase of a domain name?
No, website hosting is not included with your domain name. You can buy web hosting separately.
What is the difference between a subdomain and a domain?
A subdomain is an address that you have created under your main domain name. For example, "blog.yourdomain.com" is a subdomain of "yourdomain.com".
Find Your Domain
What is the distinction between shared and business hosting?
Shared Hosting is a standard low-cost web hosting solution available under our many shared hosting plans, and is ideal for the great majority of personal and small company websites.
Business Hosting plans are recommended for clients with demanding or high-traffic sites, or for those wishing to host a web site with faster speeds.
Is there a control panel included with your hosting?
Yes, your Linux hosting plans include cPanel, the world's most popular control panel. For managing your Windows Hosting plans, we offer the Plesk Control Panel, which is again the best hosting control panel for managing Windows Server Hosting.
Is it possible for me to upgrade my account if I need to?
Yes, you have the option to upgrade at any moment. If you're upgrading from any smaller shared hosting plans to any higher hosting plans or from any higher hosting plans to lower hosting plans, then there is no downtime; the upgrade or downgrade will be done instantaneously.
If you're planning to move from any shared hosting plan to a VPS hosting plan, then we'll need to move your account to a separate server, and we'll schedule a time that's convenient for you.
What is the time frame for creating a new account?
Accounts will be created as soon as money is received. Within a few minutes of making your money, you should receive a welcome email with details on how to get started.
Is it necessary for me to transfer my domain to you?
We offer exceptionally competitive domain name pricing, which is frequently significantly lower than that offered by other domain providers or domain registrars. You can still host with Web Server India and keep your domains with whatever registrar you want if you prefer.
Is it possible to partition and resell my space?
Our multi-domain plans have a single control panel login, so while they're great for hosting multiple personal websites, they're not designed for reselling, and we don't allow it. Our reseller packages are more ideal for reselling hosting or giving hosting to others, and give a much more robust solution for supplying space to your clients.
Is there a money-back guarantee available?
Yes, we offer a 30-day no-questions-asked money back guarantee on all hosting fees. These payments are non-refundable if you registered or transferred a domain name, but you can use your domain with any other provider. If your plan included a free domain, we will refund all of your costs minus the normal fee for registering the domain name you received for free.
What types of payment do you accept?
Visa, MasterCard, American Express, Credit Card, Debit Card, Bank Transfer, and Google Pay are all accepted methods of payment. Because we do not offer automated recurring billing, we strongly advise using a credit or debit card if you are paying month-to-month.
What billing cycles do you have available?
You can pay monthly or in advance for one, two, or three years. If you choose to pay in advance, you will receive significant reductions on our regular pricing.
Is it possible for me to install software on my account?
Yes, you can install any PHP/MySQL or Perl-based application. We also have an applications catalogue with over 450+ regularly used programmes that you can install in a matter of seconds.
Do you have a shopping cart available?
Yes. Our Linux Hosting Packages include many free shopping cart applications that are suited for most small enterprises with a limited product range. If you want to create a more advanced e-commerce store, we propose our WordPress Hosting packages.
Are you able to provide 'unlimited space'?
Some servers do claim to provide 'unlimited' storage capacity. The truth is that unlimited disc space is merely a marketing ploy; the host will have many of the other restrictions in place that will prohibit you from genuinely using a big amount of storage.
The truth is that you most likely do not require 'unlimited' storage space. Our shared platform hosts over 98% of sites that utilise less than 10GB, thus our plans are usually more than enough for most purposes. If limitless storage is important to you, keep in mind that hosts who offer it frequently do so with low-cost drives and overloaded servers. We aim to keep our focus on quality and ensuring that our customers' websites run at the fastest and most reliable speeds possible.
Is my account going to be backed up?
Every week, we perform an automatic backup of all accounts. Customers with our Linux Hosting Packages can restore files from backups straight from their cPanel control panel, as well as take on-demand account snapshots.
What kind of servers do you manage?
Our servers are equipped with high-performance Intel Xeon CPUs (8+ cores) and at least 32GB of RAM. The drives are set up in a RAID array, which protects the data by distributing it over numerous discs in the case of a drive failure. In most cases of drive failure, we can replace the defective disc without bringing the server offline.
Are you able to provide Shell Access?
All of our Linux Hosting Plans include free shell access, also known as Jailed SSH. This is a password-protected shell environment that is only accessible through your hosting account. After you've set up your account, contact support to enable it.
Is it possible for me to have root access?
No, on any of our shared hosting services, root access is not available. We recommend purchasing a cloud or dedicated server if you require root access with your hosting.
Do you provide Windows hosting?
Yes, we also offer Windows Hosting. You can check out our Windows Hosting Packages with SmarterMail Enterprise Version 17x.
SHARED WINDOWS HOSTING
SHARED LINUX HOSTING
RESELLER HOSTING
WORDPRESS HOSTING
VPS HOSTING
DEDICATED SERVER
CLOUD HOSTING
Do I require a Managed or Dedicated Server?
If you don't want to deal with server setup, updates, patches, and devops, a managed dedicated server is the way to go; if you can handle server maintenance on your own, an unmanaged dedicated server is the way to go.
Do I have access to the root of my Unmanaged Server?
To administer and maintain the server, you gain root SSH access and administrator capabilities.
How many IPs will I receive with my Unmanaged Dedicated Server?
With our Unmanaged Dedicated Server hosting, we supply one static IP address. For your additional IP requirements, you may discuss them with us.
What are the benefits of using a dedicated server that is managed?
There are several advantages to using a Managed Dedicated Server. Your servers will be constantly monitored and maintained by the hosting company. IT experts safeguard your servers by employing proactive detection techniques.
What should be considered when searching for the best Dedicated Server Hosting provider?
In India, there are numerous dedicated hosting companies. Before deciding on a dedicated server, you should study reviews or try out a demo. Despite the fact that reviews can be manipulated and there are hundreds of dedicated hosting providers on the market, you should do your homework before selecting one. Examine the prospective service provider's reputation by looking at their ratings on independent review sites. Check the physical specs of your hosting plan, such as the processor's number of cores and clock speed, the quantity of RAM and storage, the type of hard drive, and so on.
What is the difference between a managed dedicated server and an unmanaged dedicated server?
A managed dedicated server is a service that comprises dedicated server hardware, software, and ongoing maintenance. Additional services and products are bundled with the servers by hosting providers to provide a higher level of management.
Unmanaged servers, on the other side, are nothing more than a plain vanilla box with your preferred operating system. Now you must get your hands dirty and install everything, including the environment, libraries, and tools. All the monitoring and maintenance you have to perform on your Unmanaged Dedicated Server.
What happens if my hard drives run out of space?
With our monitoring agent, we keep track of resource usage, such as available storage, and send you notifications about your diskspace utilization. If you require more space, we can upgrade it for an extra fee.
Can I upgrade to a Dedicated Server from my Shared Hosting / VPS Hosting account?
Yes, you can upgrade your current subscription; however, you will have to pay an additional fee for Cpanel, which is necessary for dedicated servers, and many other software and applications which are required to run your dedicated server properly.
Do I get access to my Dedicated Server In Person?
Data centres are where dedicated servers are housed. Only approved tech team employees from Web Server India have physical access to dedicated servers in the data centre.
Where can I get more IP Addresses?
You only need to contact us if you require an additional IP address.
Are you able to provide backup services?
Check out our backup service plans for a variety of backup alternatives and solutions.
What is the difference between managed dedicated hosting and unmanaged dedicated hosting?
Dedicated hosting that is not managed: You just hire a server and configure it to meet your needs with unmanaged dedicated hosting. You'll be in charge of all technical duties and support needed to maintain your server secure and up and running.
Managed dedicated hosting: Managed dedicated hosting provides you with a dedicated team of technical specialists who will set up and handle all of your dedicated server responsibilities. You can reach out to your team at any moment, and they will take care of any technical concerns.
With my Server, how much Bandwidth do I get?
Our dedicated server has a bandwidth of 2TB. Contact our sales team for a bespoke price if you require additional bandwidth.
Do you provide a Control Panel as well?
With our Unmanaged Dedicated Servers, we don't offer any control panel, but on all of our Managed Dedicated Servers you may choose between the Cpanel and Plesk control panels by paying an additional fee. If you buy the control panel from us, our experts will install and setup it on your server for you.
What are the options for the Operating System (OS)?
In terms of operating systems, we provide CentOS, Fedora, Ubuntu, Debian and Windows. At the time of registration, you will be given the option of selecting an operating system.
What does it mean to be "Managed"?
"Managed" is one of the most commonly used and least defined terms in our hosting industry. Dedicated servers that are "managed" provide hardware and network administration in the majority of circumstances.
Do you promise an Uptime Guarantee?
On the network and power, we provide a 99.9% uptime guarantee. While achieving 100 percent network and power uptime over the course of years may be impossible, we want that pressure and accountability on ourselves. We are confident that, thanks to our redundant infrastructure and management, we will be able to maintain that level of service for many more years.
What does it mean to have a Managed Dedicated Server?
A managed dedicated server is a type of hosting in which clients delegate server and network maintenance and management to the hosting provider. This allows them to focus on their business without having to worry about servers. It is, of course, more expensive than other types of hosting, but it also provides a corporation with numerous additional benefits.
The hosting firm provides complete software, hardware, and other component maintenance. Businesses save money by not having to hire additional technical staff to manage and operate the servers. It's also a great solution for organisations with a lack of technological expertise and manpower.
How do you get the most out of a Dedicated Server that is effectively managed?
Managed Dedicated Server Hosting is a self-contained hosting system in which the provider is responsible for the installation, maintenance, management, and support of the server or network application. If a problem emerges, a managed hosting company can assist in identifying and resolving the issue. In managed dedicated hosting, the service provider leases a server and services to a single customer. The resources are unique to each user to ensure that the data is saved in your environment alone, free of resource sharing issues.
What is Managed Server Hosting and how does it work?
Managed Hosting is a type of hosting where if you have purchased a fully managed dedicated server, then we at Web Server India handle all aspects of day-to-day hardware maintenance and support, such as monitoring, so you can focus on developing your business.
How will the benefits of Managed Dedicated Servers affect your business?
Security is one of the most important concerns for managed dedicated servers. Whatever field you work in, there's a strong chance you'll be working with sensitive data and information on a regular basis. Having your own dedicated server ensures that you have access to and can configure the highest level of security available for your specific needs.
Heavily loaded Servers: If you're considering self-hosting or on-site hosting, your server will quickly become overburdened. Of course, there are the inherent expenditures of having your own server gear, such as hiring qualified personnel. You may avoid all of those costs and difficulties by opting for a dedicated server, which frees up your time to focus on other crucial parts of expanding your business.
Shared resources are not required: One of the biggest disadvantages of this sort of plan is that you immediately share all of your server's resources with other users. With a shared server, you'll have to share the server's resources on a regular basis. With a dedicated server, you never have to worry about sharing resources. The bandwidth and other features you pay for are 100% dedicated to your domain at all times.
Financial Investments: The expense of owning your own server has been a stumbling block for the Managed Dedicated Server business. In this way, a managed dedicated server can assist your organisation in obtaining competitive costs. You can keep an eye on what's going on with the server, but the actual maintenance is left to your hosting service.
Do I require a Managed or Dedicated Server?
Our dedicated servers can satisfy your demands if you or your business has the technical skills to set up and maintain a full web server. If workloads and system administrator availability are a problem, we strongly advise you to go with the Fully Managed Server Hosting option, which lets your team to focus on core operations rather than diverting limited resources to server monitoring and maintenance.
What does Fully-Managed Dedicated Server web hosting represent?
Fully-managed server hosting is a web hosting system in which a web host company is responsible for the network application or server deployment, support, and management. The resources on the server are dedicated to you, guaranteeing that only your data is stored on a managed dedicated server. It solves the challenges that come with sharing server resources.
What Is Web Server India's Refund Policy?
We don't offer refunds for any kind of dedicated or VPS server, such as: Unmanaged Dedicated Server, Managed Dedicated Server, Smart Dedicated Server, High Bandwidth Dedicated Server, VPS Server, Linux VPS Server, Managed VPS Server, or Open VZ VPS Server. Web Server India (Azonic Infotech Private Limited) services are not eligible for a refund. To learn more, go to the Terms of Service page.
What Is Web Server India's Privacy Policy?
Web Server India (Azonic Infotech Private Limited) is devoted to protecting and respecting your personal information. To learn more, go to the Privacy Policy page.
Do I have access to the root of my Managed Server?
Yes, you will have full root access to your server, which means you will have complete administrative authority over it.
What is the difference between a Smart Dedicated Server (SDS) and a Cloud VPS?
A Virtual Private Server (VPS) is a virtual machine that is run on a dedicated server using a KVM. In cloud VPS environments, several VPSs are hosted on a single dedicated host. Furthermore, all resources such as RAM, CPU, and storage are shared among several VPS. It also generates resource congestion, which can degrade the performance of websites and services. A Smart Dedicated Server is also a Virtual System. The only distinction is that there is just one virtual machine on a dedicated host. As a result, all resources are allocated to this one VM. As a result, an SDS is extremely dependable and assures outstanding results.
Why does a Smart Dedicated Server differ from a Dedicated Server?
A dedicated server is a physical system that is unlikely to have been virtualized. A virtual computer that runs on a physical machine is referred to as a smart dedicated server. And the real machine can only accommodate one, whereas the virtual machine can only accommodate one. All resources are committed to a single virtual machine in this manner.
Can a smart dedicated server be used by anyone?
This is especially true with a managed Smart dedicated server, which requires some technical expertise. Access, file transfer, and setup are all necessary admin skills. More tools and features are being developed to make controlling your server's environment even easier.
Is it possible to transfer our VPS to a Smart Dedicated Server?
Our support team will assist you in converting your Virtual Private Server to a Smart Dedicated Server.
Are dedicated servers scalable?
Because of the high flexibility and scalability of smart dedicated servers, hardware such as RAM, CPU, and discs are easily upgradable and scalable as per your requirements and the server architecture.
Can I get a Smart Dedicated Server for my VPS?
Yes, upgrading from one server level to another is normally a simple process, with Smart Servers technical support offering any advise or assistance that may be required to guarantee a smooth transfer with minimal or no downtime for any active sites or services.
In a Dmart Dedicated Server, how much Disk Space and Bandwidth are available?
With our Smart Dedicated Server, we provide 1 TB of bandwidth.
Can't find the Answer to my question in the FAQs?
Contact us at sales@webserverindia.com or +91-9811808080 / +91-9559808080.
Do I need Servers with a High Bandwidth?
Yes, if you want to run a high-traffic website, you'll need high-bandwidth servers. Alternatively, media streaming or video-streaming apps/websites could be used.
Do you provide Server Management Services?
Yes, we provide server management. For more information, see our server management add-ons.
Do you help with migrating our servers?
Yes, we help you with the migrating your existing server to us.
What is VPS Hosting (Virtual Private Server) Hosting?
VPS Hosting makes advantage of virtualization technology to build an autonomous Virtual Machine for you, complete with dedicated resources and root access. It provides you with all of the features and functionalities of a Dedicated Server without the additional cost.
What are the benefits of using VPS Hosting?
With VPS Hosting, you receive complete isolation. This implies that no matter what other users on the server are doing, your VPS plan will be unaffected. You can install any gadget you want if you have root access. VPS also provides assured resources, ensuring that the CPU, HDD, RAM, and bandwidth allotted to your VPS plan are available for your applications.
Will there be any downtime if I request a VPS Upgrade?
To upgrade or downgrade your VPS request, you must restart it. We can do it at your convenience when your consumption is minimal.
Where does the distinction between KVM and OpenVZ stand?
True virtualization is achieved using a KVM, in which the VPS functions as its own server, independent of the host node. OpenVZ is a container-based virtualization that relies on the host node's kernel.
What exactly is a KVM VPS?
A KVM (Kernel-based Virtual Machine) is a private virtual machine that runs on a dedicated physical machine. Assets are devoted to the KVM VPS and are not shared on the real computer with other users, which provides tremendous flexibility and performance.
Is it possible for me to install cPanel on my VPS Package?
Yes, cPanel can be installed on your VPS, but you must first obtain a cPanel licence.
VPS Hosting: How safe is it? Will my Server be crashed by another Client's Application?
VPS hosting is a very safe option. With a VPS, unlike shared hosting, the entire system is housed in its own separate virtual environment. Other clients can't change anything in your environment while they're on the same physical server. Each client has its own operating system and root access, thus even if one client's device breaks, it will have no effect on the other clients on the box.
On my VPS Package, What kind of Software can I install?
You can install any appropriate programme that is supported by the OS on your VPS plan because you have full root access. Any programme that violates our Acceptable Usage Policy, on the other hand, will not be permitted.
How do I know how many IP Addresses I will receive?
Your VPS comes with one IP address by default.
Can I add Resources and Software to my VPS in the event that they are required?
Yes, you can expand your VPS's resources and applications.
On a VPS, Is my Data Safe?
Yes, your data is protected by our top-of-the-line, extremely secure servers.
What's the distinction between VPS and Cloud Hosting?
Cloud hosting services are quite similar to virtual private server (VPS) hosting services. The ability to scale resources indefinitely and/or dynamically is a major feature of cloud services.
What does it mean to have Fully Managed Hosting?
The term "Fully Managed VPS Hosting" refers to the service provider's complete control over the server hardware and software. It includes a database server, a web server, and operating system updates, among other things. All the maintenance and monitoring will be done by the Service Provider.
How long does a Managed VPS take to build?
Building a Fully Protected Managed VPS takes about 24 hours.
What is the difference between Managed VPS Hosting and Unmanaged VPS Hosting?
Managed VPS Hosting, as the name implies, is a managed service in which you don't have to worry about server management. In Managed VPS Hosting, your service provider takes care of server maintenance, including core upgrades, software installations, backups, security, and more. As a result, as a business owner, you won't have to bother about server management and can instead focus on growing your company.
What are the benefits of Hosting VPS on a Managed Server?
Your managed server is separated from other servers that you can adjust according to your needs, and you have full root access to do so.
Because the server is maintained by the service provider, you won't have to bother about server administration and can focus your time and attention on growing your business.
When you set up your server, resources like the operating system, RAM, and CPU are allotted right away. Furthermore, if your traffic grows, you can quickly scale out these resources based on your demands.
The performance of your server is determined by the hard drive you are using. There are two types of drives: SSD and HDD. As a result, most businesses are opting for SSD-based VPS Hosting these days, as the performance is superior to HDD.
The most crucial aspect of a website is its security. While all websites share the same physical space with managed virtual server hosting, the IP addresses are unique to each server due to the isolation characteristic of Dedicated Hosting.
You won't need to hire an external technical administrator if your web hosting business manages your website's infrastructure.
What is the difference between Hosting on a Managed VPS and Hosting on an Unmanaged VPS?
On a managed VPS server, all of the software required to run websites, emails, and databases is already installed, set, and adjusted. On an unmanaged server, you must install and configure the required server software. On a managed VPS server, our system administrators handle all security and performance modifications. On an unmanaged VPS server, you must keep track of updates and install them yourself.
What are the advantages of VPS hosting if I compare it with Shared Hosting?
You are the sole user on a VPS, and only the server has access to the accounts you create. You receive your own database server, web server, and IP address, among other things.
On a shared Web hosting server, several different clients use the same server.
There are security benefits to not sharing the resources needed to run your website and email, but we have a very stable shared hosting environment that minimises the differences. There may be performance benefits as well, because no other users will be able to control the server space for your website.
What exactly is OpenVZ? Where does OpenVZ come in?
OpenVZ is a container-based virtualization technology that enables website administrators to run several, independent Operating System instances on a single web server.
What does Unmanaged OpenVZ VPS means?
This gives you complete root access to your VPS, which is a virtual machine that shares resources with other virtual machines on the same physical server. You are totally responsible for any operating system you install; the firm that provides you with the VPS can only ensure that the hardware works; everything else is up to you.
What is the problem that OpenVZ solves?
The tendency for environmental changes to effect the way a web application runs is one of the most challenging difficulties that web application developers face. Because of the many abstraction layers between high-level programming code and its execution, as well as the common reliance on dozens or even hundreds of individual libraries and utilities, it's difficult to know whether software that runs fine on your development computer will run correctly on a cloud production server.
How does OpenVZ VPS assist me in maintaining my Steady Business Growth?
Using an OpenVz VPS hosting service can provide you with top-of-the-line resources and services that can assist you in growing your business.
Complete Hosting Solutions Only
₹ 100/year

*