Windows Hosting - Powerful and Flexible Web Hosting Solutions
Windows hosting is one of the most preferred and widely used web hosting solutions in the world. Windows is a versatile and user-friendly operating system that supports various web technologies and applications, such as ASP.NET, PHP, MSSQL, MySQL, WordPress, Joomla and more.

At Web Server India, we provide you with the best Windows hosting plans that cater to your needs and budget. Whether you want to host a simple website, a dynamic web application, a database-driven portal or a complex e-commerce store, we have the right Windows hosting plan for you.
Our Windows hosting plans come with:
Plesk control panel - The most intuitive and powerful web hosting control panel that allows you to manage your website, email, databases, files, security and more with ease.
ASP.NET support - The most popular and robust web development framework that enables you to create dynamic and interactive web applications using various languages, such as C#, VB.NET, PHP and more.
MSSQL support - The most reliable and scalable database management system that stores and retrieves your website data efficiently and securely.
PHP support - The most widely used and flexible scripting language that powers millions of websites, such as WordPress, Joomla, Drupal and more.
SSD storage - The fastest and most reliable storage technology that boosts your website speed and performance by up to 20x.
Free SSL certificate - The essential security feature that encrypts your website data and protects it from hackers and cyberattacks.
99.9% uptime guarantee - The assurance that your website will be always online and accessible to your visitors.
24/7 technical support - The expert and friendly support team that is ready to help you with any issue or query related to your web hosting account.
Choose from our powerful and flexible Windows hosting plans below and get started today!
Understanding Windows Hosting: Benefits and Supported Technologies
Windows Hosting is a type of web hosting that uses Microsoft's Windows operating system. It is a popular choice for hosting websites, as it supports a wide range of technologies and programming languages. Some of the technologies and languages that are supported by Windows hosting include ASP.NET, MySQL, and MSSQL.
Reliable and Secure Windows Hosting for E-Commerce Websites
Advantages of using Windows hosting is that it is highly reliable and secure. Windows servers are known for their uptime and stability, and we at Web Server India go to great lengths to ensure that our servers are well-maintained and secure. This is especially important for all kind of website including an e-commerce websites. We ensure that your transactions are safe and secure.
Experience the Convenience and Security of Windows Hosting for Your Growing Business
Windows hosting is easy to use, secure and scalable. This means that you can easily upgrade your hosting plan as your website grows and your needs change. This is especially important if you are running a business website, as you want to ensure that your website can handle an increase in traffic and transactions.
Choosing the Right Windows Hosting Provider
When it comes to choosing a Windows hosting provider, there are many options to choose from. It is important to do your research and select a provider that offers high-quality hosting services at an affordable price. Some things to consider when choosing a provider include the type of hosting plan that is offered, the level of support and customer service, and the reputation of the provider.
The Importance of Researching and Selecting a Reputable Windows Hosting Provider
Windows hosting is a popular choice for hosting websites due to its ease of use, reliability, security, and scalability. When selecting a hosting provider, it is important to do your research and choose a reputable provider that offers high-quality hosting services at an affordable price.
Affordable Windows Shared Hosting for Small Businesses and Online Beginners
Windows shared hosting is a type of web hosting service that allows multiple websites to be hosted on a single server. This type of hosting is typically more affordable than other types of hosting, making it a popular choice for small businesses and individuals who are just starting out with their online presence.
Ease of Use: The Benefits of Choosing a Windows Shared Hosting Provider
One of the main benefits of using a Windows shared hosting provider is the ease of use. We offer Plesk control panel that allows users to easily manage their websites, including creating and editing content, setting up email accounts, and more.
Windows Hosting: Technical Specifications and Capabilities
Windows Hosting plans, which come equipped with a range of technical specifications. All of our plans include fully managed hosting with ample storage, bandwidth, domains, emails, MySQL databases, FTP accounts, unlimited subdomains, and 24/7 support. Choose one of our Plesk Windows Hosting plans to get your website up and running quickly.
The technical specifications for Windows hosting include the use of a Windows operating system, support for various programming languages such as ASP and .NET, and the ability to host websites using Microsoft SQL Server databases. These technical specifications ensure that websites hosted on a Windows server are able to utilize the latest tools and technologies for maximum performance and functionality.
The Plesk control panel for Windows Server includes a range of features designed to help users manage their server and websites. Some of these features include: Website management: Users can easily create and manage websites, including creating databases, managing domains, and setting up email accounts. Security: Plesk includes a range of security features, including SSL certificates, firewall protection, and malware scanning.
Plesk control panel offer Server management. Users can manage the server's resources, including CPU, memory, and storage, as well as monitor server performance. Users can manage multiple domains from a single control panel.
Let's Encrypt SSL Installation
File Manager
.Net Version Manager
CloudFlare CDN
Databases
MariaDB MySQL
phpMyAdmin
MS SQL Database Manager
Database Dump Download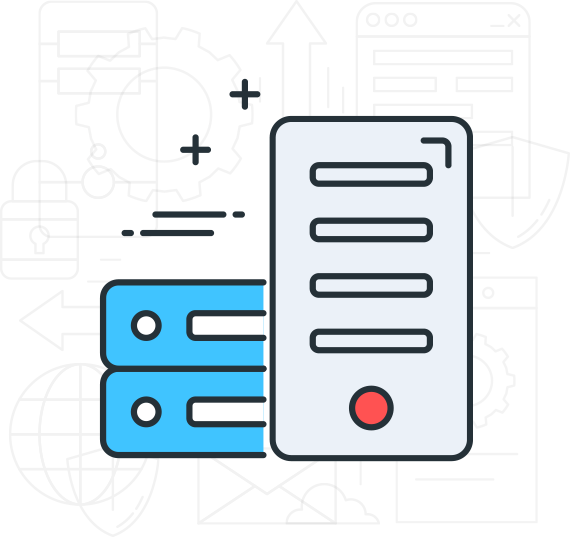 HTTP/3 Enabled Servers
DNS Zone Editor
E-Mail Account Management
One-Click DKIM Publishing
Security
MailChannels Mails Security
Enable Disable Security Rules
24x7 Server Monitoring
Daily Backup
Limited Time Offer
- 25% OFF
Windows Hosting India, 2023
Web Server India is a provider of high-quality Windows hosting solutions for small businesses and individuals. Our hosting packages come equipped with everything you need to build a professional website, including options for shared, reseller, VPS, dedicated, cloud, and managed WordPress hosting. Our plans also include free domain registration, cPanel, and unlimited disk space, bandwidth, MySQL databases, and email accounts.
Our Windows Shared Hosting Plans offer support for ASP/ASP.Net 3.5, ASP.Net 4.6, ASP.Net MVC, ASP.Net Core, AJAX, MySql, and MS SQL 2016. If you are seeking the best way to host your website on Windows Server 2008/2012, Web Server India is the perfect partner for you. We have extensive experience in Windows server hosting and can help you choose the ideal solution for your business, whether it be a simple shared hosting plan or a dedicated server.
SmaterMail offers various hosting plans, including the SME plan, which allows you to access your emails through a web browser on Windows, macOS, iOS, Android, or even via a desktop app. It supports all major email protocols such as IMAP, POP3, and SMTP.
After paying for your website, you will have instant access to it. Your account will be activated within minutes of receiving your payment.
Windows Hosting Features List Updated on 7th August, 2023.
Windows Hosting in Indian States:
WHAT OUR CLIENTS HAVE TO SAY ABOUT US
Endorsement from our customers for the various services we provided. Please read about their personal service experiences.
Questions and Answers About Windows Hosting
We have explained Windows Hosting, DNS Server, ASP.NET Versions, ASP.NET Core, ASP.NET, MS SQL Database, and other topics.
What does Windows hosting mean?
Windows hosting is when you host your site on a Windows server. This allows you to store your site's source code in.dll files, which makes it much safer than using FTP software. It also gives you access to many features like PHP, MySQL, etc., which would otherwise not be available if you were to use Linux servers.
Windows hosting is also known as .NET Hosting. The term windows hosting refers to web hosting services that use Microsoft's.NET Framework. This includes ASP.NET, which is a server side scripting language used to create dynamic websites. It is based on C#, a programming language developed by Microsoft.
Windows hosting is when you host your site on a Windows server. This is done so that the server can run the.NET framework, which allows you to use ASP.NET. It also gives you access to the IIS web server, which makes it easier to manage your site.
What's the difference between hosting with Linux and hosting with Windows?
Linux and Windows are two distinct operating systems. Linux is an open source operating system developed by Linus Torvalds. It runs on many types of hardware and is used for server-side software development. Windows is a proprietary operating system developed by Microsoft Corporation. It runs on personal computers and is used for desktop applications.
The most common type of web hosting is shared hosting. It offers users access to a single server where multiple sites share resources like bandwidth and disk space. This type of hosting is ideal for small businesses who want to get online quickly without having to invest in expensive dedicated servers.
There are many reasons why companies choose to use Linux servers over Windows Servers. Some of these include: 1) Linux servers are much cheaper than Windows Servers. 2) Linux servers are easier to set up and maintain with cPanel but we offer Plesk Hosting Control Panel for managing your Windows Hosting.
Linux hosting vs Windows hosting. There are many differences between these two types of web hosting. First, Linux hosts are free while Windows hosts cost money. Second, Linux hosts allow users to install software packages directly onto the server whereas Windows hosts require users to download and install software through the Internet. Third, Linux hosts do not need antivirus programs installed on them. Finally, Linux hosts are much easier to manage than Windows hosts.
What kind of SQL Server do you have?
Our ASP.NET Windows Hosting package includes full support for the SQL Server 2016 Databse database. From Microsoft SQL Management Studio for SQL Server DB, it is possible to connect remotely to the database. phpMyAdmin Online allows you to take control of MariaDB Database and manage it.
Your Windows hosting service is solid and reliable, correct?
Your website will be hosted on robust Dell servers with plenty of RAM and computing capacity. We monitor server performance and security. We make sure your Windows Hosting website functions well on our servers.
Do your Windows hosting packages provide email hosting for free?
All Windows Hosting plans include SmarterMail Enterprise Email Hosting. MailChannels safeguards your email reputation. MailChannels filters spam before sending email, so you can confidently send user content. Our email is stable and secure since we utilise SmarterMail Enterprise.
One-click DKIM record integration is also available. DKIM adds a public/private key pair and certificate to email signatures.
You can explore SmarterMail Hosting Features ensure you get the best Email Hosting free with Windows Hosting Plans.
Is a SQL Server database offered at no cost?
Yes, some plans include a free MS SQL database. SQL Server Database can be added to non-included plans. All shared hosting options contain MariaDB MySQL. ASP.NET supports MS SQL and MySQL.
Do you support different ASP.NET versions?
With our Windows Hosting Plans on Windows Server, you may run Classic ASP, ASP.Net Frameworks 4.x, 3.x, and 2.x, ASP.Net Core 6.x, 5.x, 3.x, 2.x, and 1.x, and ASP.Net MVC 5 and 4.
What is the Plesk management interface?
Plesk manages Windows hosting accounts. Plesk can manage domains, subdomains, emails, databases, FTP accounts, and more. Web-based control panel with graphical user interface that facilitates website management.
If you use Plesk as your admin panel, your website will function without a hitch. It fixes typical technical issues, making your website run better. The Plesk control panel allows IT administrators to manage user accounts and settings. The learning process is brisk and straightforward, and the structure is straightforward.