Find Reliable Linux Hosting in India with Web Server India
Looking for reliable Linux hosting in India? Look no further than Web Server India. Our Linux hosting plans offer top-of-the-line performance, security, and support at affordable prices. With unlimited storage, bandwidth, and email accounts, you'll have everything you need to launch and grow your website. Plus, our team of expert technicians is available 24/7 to assist with any issues you may have. Choose Web Server India for the best Linux hosting in India.
Linux Hosting: Open Source, Stable, and Secure Web Hosting
Linux hosting refers to web hosting services that utilize the Linux operating system to host websites. This type of hosting is popular among users because it is open source, meaning that the source code is available for anyone to modify and improve upon. It is also known for its stability and security, making it a reliable choice for hosting websites.
Linux Hosting Plans for All Website Types at Web Server India
At Web Server India, we offer a range of Linux hosting plans to meet the needs of different types of websites. Whether you are a small business owner, a blogger, or a developer, we have a solution that will fit your needs.
Linux Hosting Plans: Unlimited Disk Space, 99.9% Uptime, 24/7 Support
Our Linux hosting plans come with a range of features and benefits, including unlimited disk space and bandwidth, 99.9% uptime guarantee, and 24/7 support. We also offer a range of tools and resources to help you manage your website, including cPanel, FTP access, and a website builder.
Benefits of Linux Hosting: Compatibility with Multiple Applications and Scripts
One of the major advantages of Linux hosting is the large number of applications and scripts that are compatible with the platform. This means that you can easily install and use popular tools such as WordPress, Joomla, and Drupal to create and manage your website.
Linux Hosting Plans Include Email and Domain Services
In addition to hosting websites, our Linux hosting plans also include email hosting and domain registration services. This means that you can easily set up and manage your email accounts and domain names through a single platform.
Affordable Linux Hosting with Expert Support and 45-Day Guarantee
We take pride in offering high-quality Linux hosting services at an affordable price. Our team of experts is always available to help you with any questions or issues you may have, and we offer a 45-day money-back guarantee to ensure that you are completely satisfied with our services.
Affordable Linux Hosting: Web Server India
If you are looking for reliable and affordable Linux hosting, look no further than Web Server India. Contact us today to learn more about our Linux hosting plans and to get started building your website.
Linux Hosting: Technical Specifications
Our Linux Hosting Plans come loaded with a variety of features to make managing your website a breeze. With cPanel, you can easily create subdomains, manage email accounts, set up FTP servers, and install applications. Our plans also come with plenty of disk space and 24/7 customer support to ensure you have the support you need at all times.
In addition to cPanel, our Linux Hosting Plans also include LiteSpeed Web Server for top-notch performance and security. And with CloudLinux, you can easily install applications on your server without the need for root access.
At Web Server India, we strive to provide the best Linux hosting experience possible. Our plans offer great performance, security, and reliability to ensure your website runs smoothly. Sign up for one of our Linux Hosting Plans today and see the difference for yourself.
Softaculous (450+ Scripts)
Perl
Python
PHP 5.6, 7.1, 7.2, 7.3, 7.4, 8.x
Databases
MariaDB
phpMyAdmin
MySQL Admin Tools
Remote DB Connection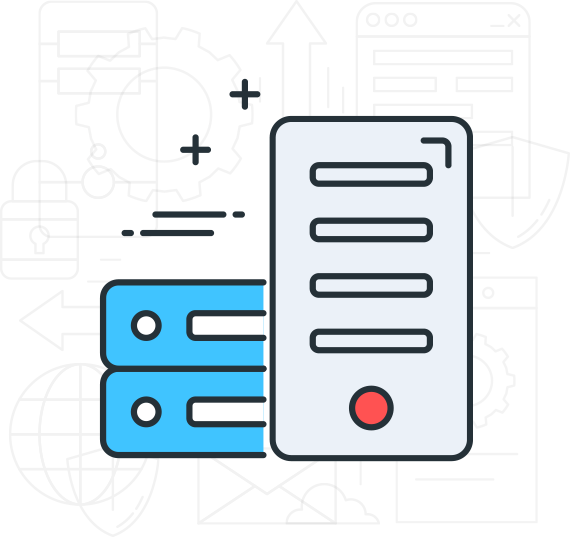 LiteSpeed with HTTP/3
Softaculous Premium
GD Library / Curl / Cronjobs
ionCube Loader
Security
Password protected folders
Hotlink Protection
Leech Protection
Imunify360 Proactive Defense, Malware Detection and Removal
Limited Time Offer
- 25% OFF
Linux Hosting India, 2023
Linux is a popular operating system that is commonly used on servers, which are computers that help other computers perform tasks. One of the main reasons Linux is a popular choice for servers is because it includes tools like cPanel, LiteSpeed, and CloudLinux. These tools make it easy for users to manage and monitor their websites.
One of the standout features of cPanel Linux Hosting is the cPanel File Manager, which simplifies the process of managing files. Additionally, the database manager makes it easy to manage databases, and the DNS Manager allows users to easily manage their domain names. The email manager also makes it easy to manage email accounts.
In addition to these management tools, cPanel Linux Hosting also includes the Awstats interface, which displays traffic statistics collected by the Advanced Web Statistics (AWStats) section. This data can be useful for understanding how users are accessing your website.
Aside from the management and monitoring tools, cPanel Linux Hosting also includes advanced features like error pages and cron jobs, which give users more control over their websites. The Preferences section allows users to customize their cPanel interface, and the Softaculous App Installer allows users to easily install hundreds of tools and apps directly from cPanel. Overall, cPanel Linux Hosting provides a comprehensive set of features that make hosting a website easy and efficient.
Linux Hosting Features List Updated on 6th February, 2023.
Linux Hosting in your State in India: